This is my 'On-the-road-office'
NOTE! – This project is all about – WHAT is in that bag: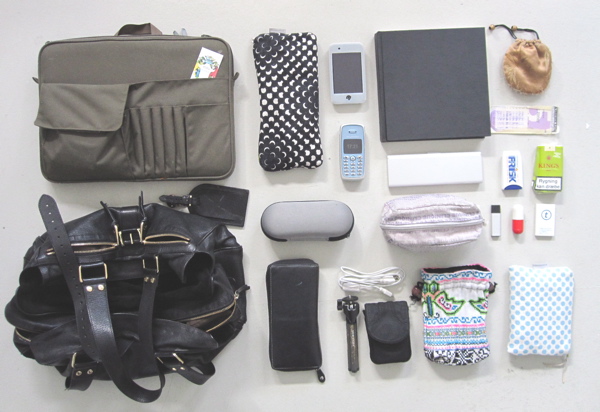 'This is my office' is a project where I aim to find the 'absolut life necessities' to be (a woman) on the road and in business. Since many of the women I know work in servel office locations and travel alot, their 'office' is  – anywhere and often the life 'in-btwn and on the road'. Therefore I found it interesting to investigate WHAT 'equipment' is carried around. What is necessery, and what enable us to work almost anywhere? In my research women has showed me the content of their bags, allowing me to see for myself: What they have in THEIR bags, – what's their business life necessities.
In itself I find this interesting… – because I am curious, but also because I like to know, if it is the same we carry around? Have a look inside …
Below you see the content of different womens bags.
HR chief: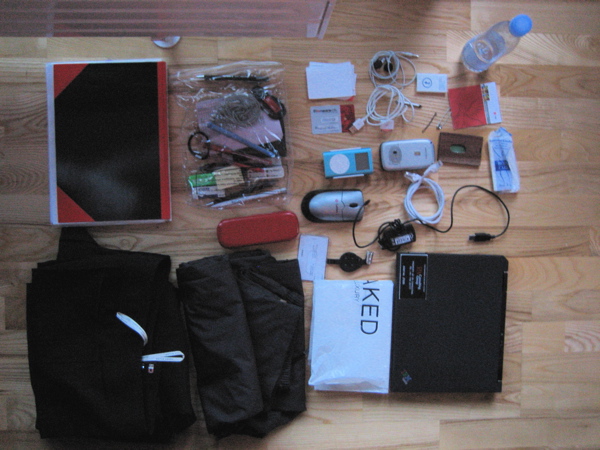 IT consultent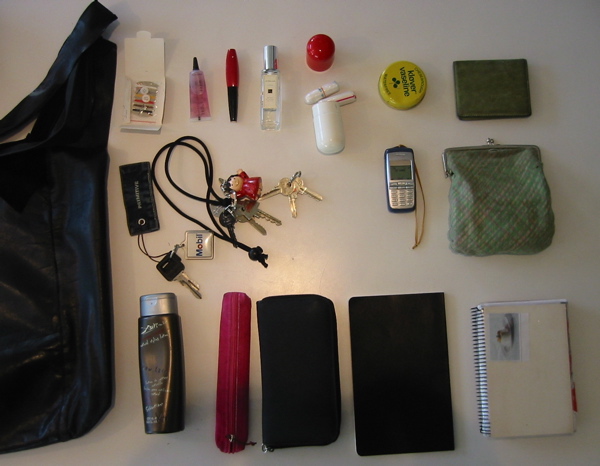 Product designer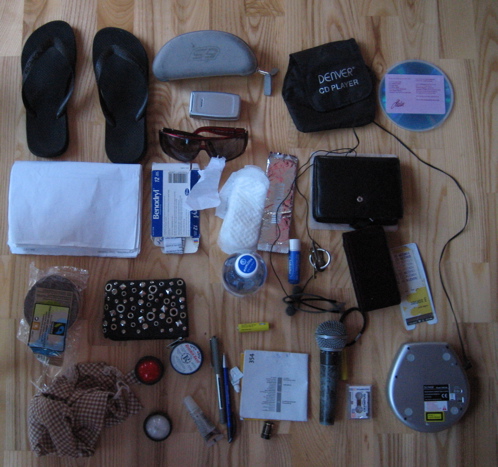 Singer, cook
Engineering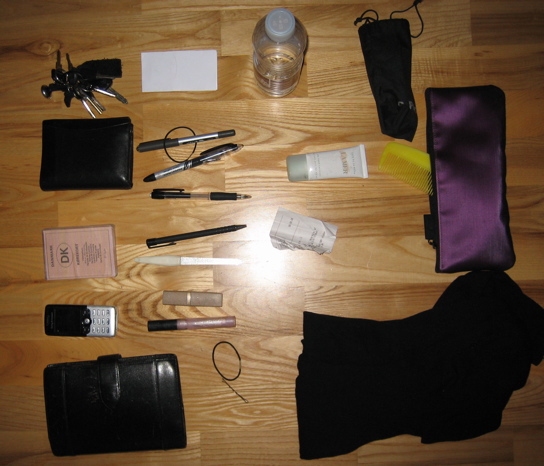 Shopkeeper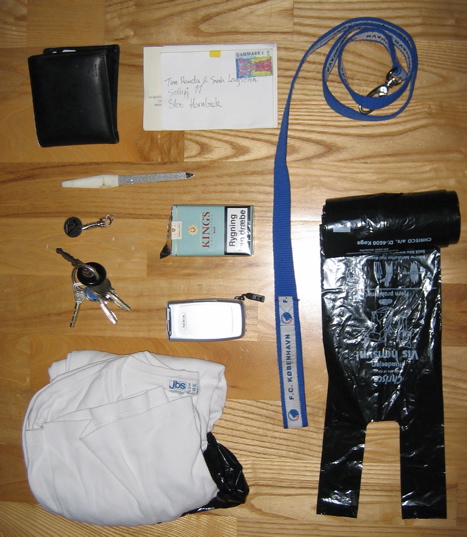 Cook
Marketing Consultant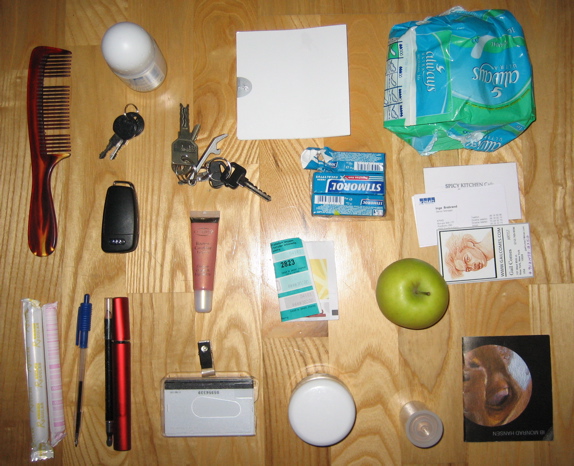 Musicians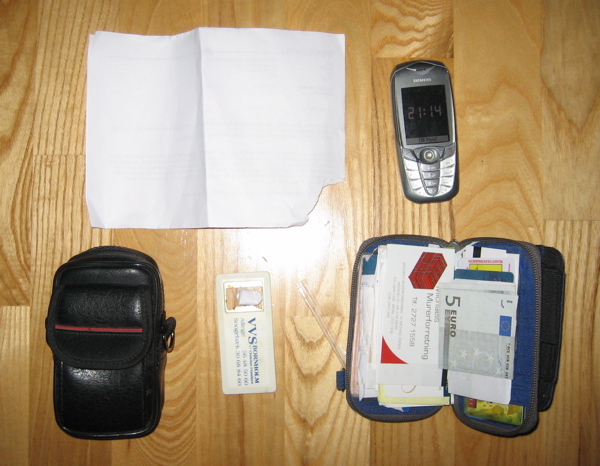 General Counsel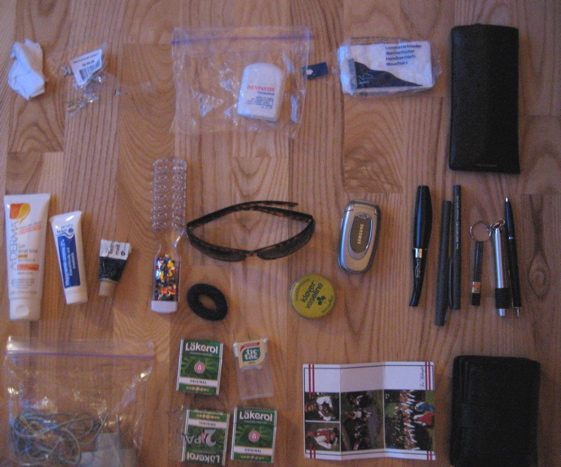 Hairdresser
What is to come out of all this?
– Well maybe a series of containers, – that can help womens organize their bag…..