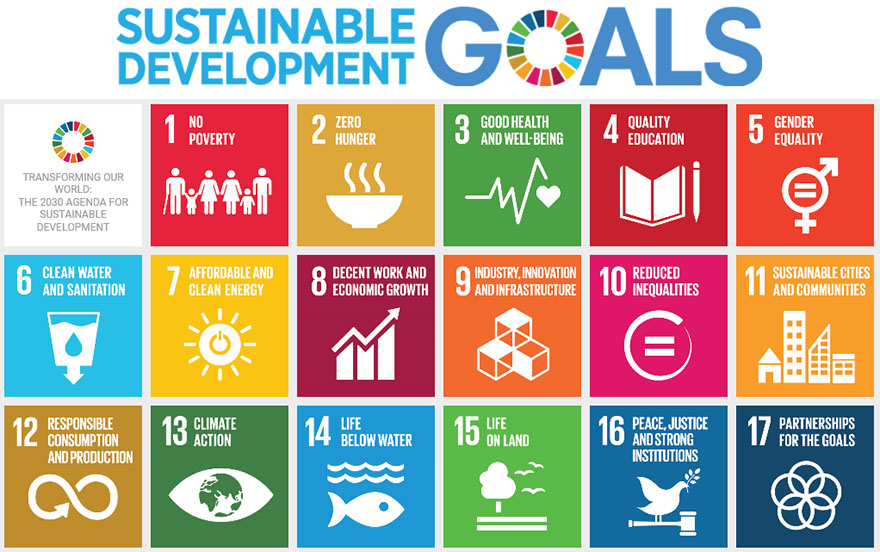 The Royal Danish Academy of Fine Arts: KADK – have chosen UN's 17 Sustainable Development Goals: the 17 SDGs –  as their leading agenda for the next 3 years. That is a brave, vice and necessary decision, because it will prepare the students for the world that is coming. Even if we do not like it – WE NEED TO CHANGE HABITS, and the faster the better. The 17 SDGs is the work of all UNs 193 countries, that has agreed on, and worked out this new revitalized global partnership for sustainable development. Personally I am moved by the thought, that this was possbile and now we all need to act on this. KADK is doing their part by devoting to developing design and architecture that can contribute to a more sustainable world. Below a pix from the openning conference at KADK with among other interesting speakers; former UN Secretary General Mogens Lykketoft from Denmark.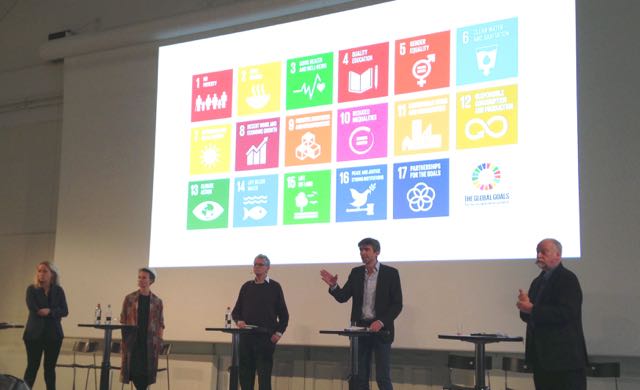 In collaboration with Mandag Morgen Sustainia, KADK intends to show how the UN global goals can be realised in practice, whilst creating the basis for a new era of growth within Danish design driven by innovative solutions that respond to national and global problems.
And KADK is alone. More organisations and institutions are being inspireret by the 17 SDGs. Like the Norwegian Center for Design and Architecture, they have made 'The Oslo Manifesto'. Check is out, join them.